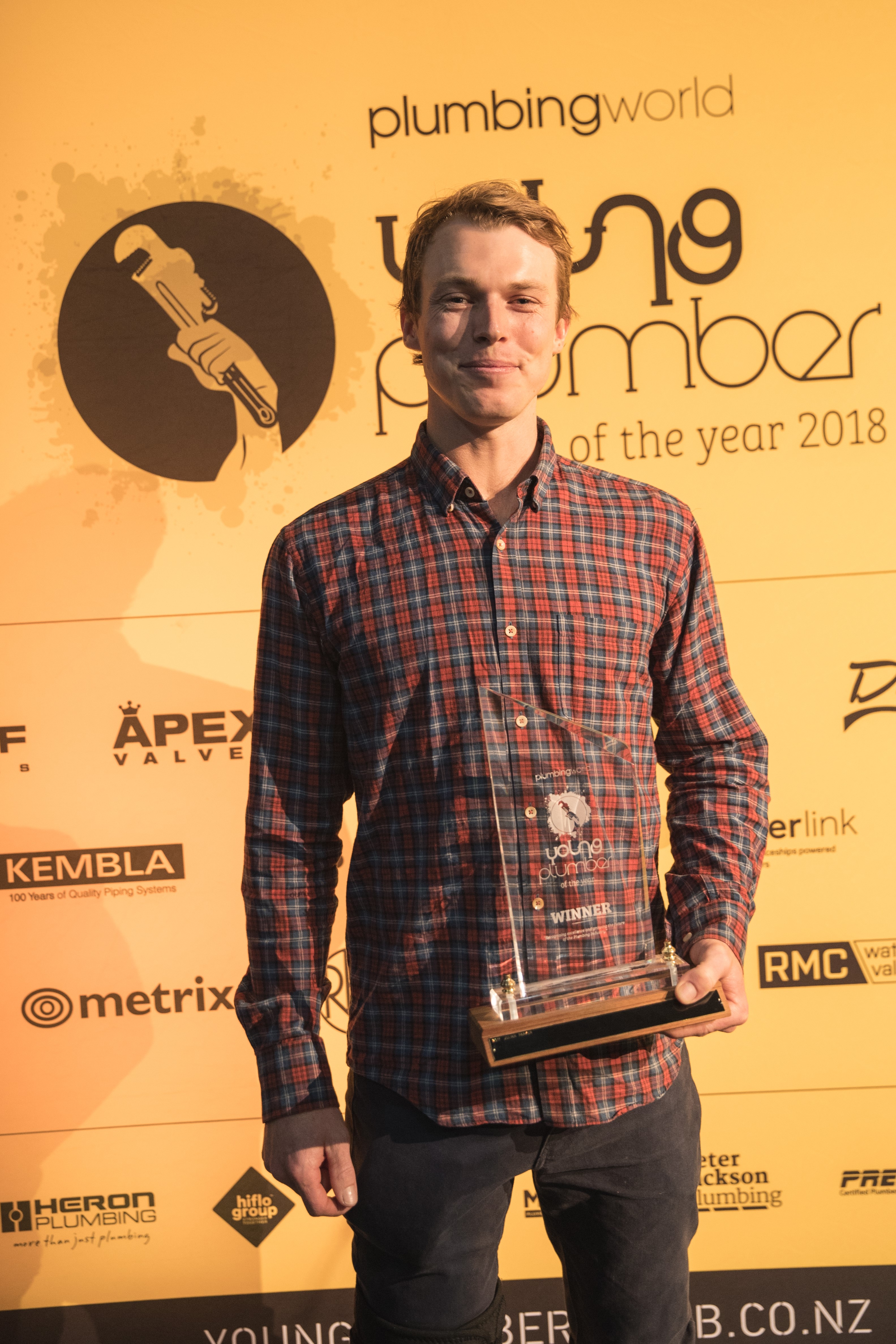 Hayden Findlay
Eco Plumbing & Gas Ltd, Wanaka
Congratulations to all 10 Young Plumber of the Year National Finalists who have proven they are the best in the industry.  After a 1 hour theory test and 4 hour practical, we are very proud to announce the following results for the 2018 YPOTY National Final:
1st – Hayden Findlay
Eco Plumbing & Gas Ltd, Southern Region.
2nd – Alex Hyland
Steve Wolter Plumbing Ltd, BOP/Central Plateau Region.
3rd – Adam de Pass
Jackson Plumbing Ltd, Southern Region.
The competition recognises not only
proficiency on the job, but passion for the plumbing industry. Both qualities are in high demand. We would like to send a big thank you to the wonderful employers, supporters and family of sponsors who have supported us in hosting this event. 🛠